---
November 29, 2021 – Mary Beth Hartill – Bracebridge Examiner
"I'd say the No. 1 issue is housing affordability, which probably doesn't surprise you," said Schreiner. "I don't know if it's because it's the Green party knocking on the door or not — a lot of people are worried about the climate crisis."
---
November 29, 2021 – By Muskoka411 Staff
Ontario Green Leader Mike Schreiner was in Bracebridge with Ontario Green candidate for Parry-Sound Muskoka Matt Richter today to highlight the Ontario Greens' plan to significantly increase housing supply by expanding zoning options in residential areas.
---
July 13, 2021
Gravenhurst received a visit from Green Party of Ontario Leader Mike Schreiner
---
---
---
---
JULY 14, 2021 – Mark Clairmont | MuskokaTODAY.com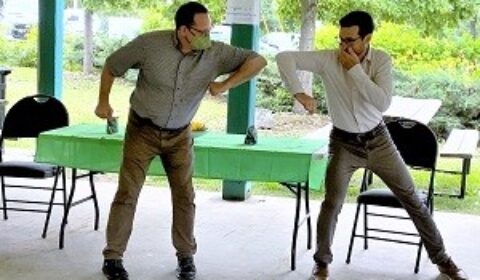 … what better place to talk about a national crisis than at the heart of it.
In Muskoka where affordable housing for the permanent population is the antithesis of an annual cottage country seasonal sales boom.
---
July 14, 2021 -Gravenhurst Banner by Sarah Law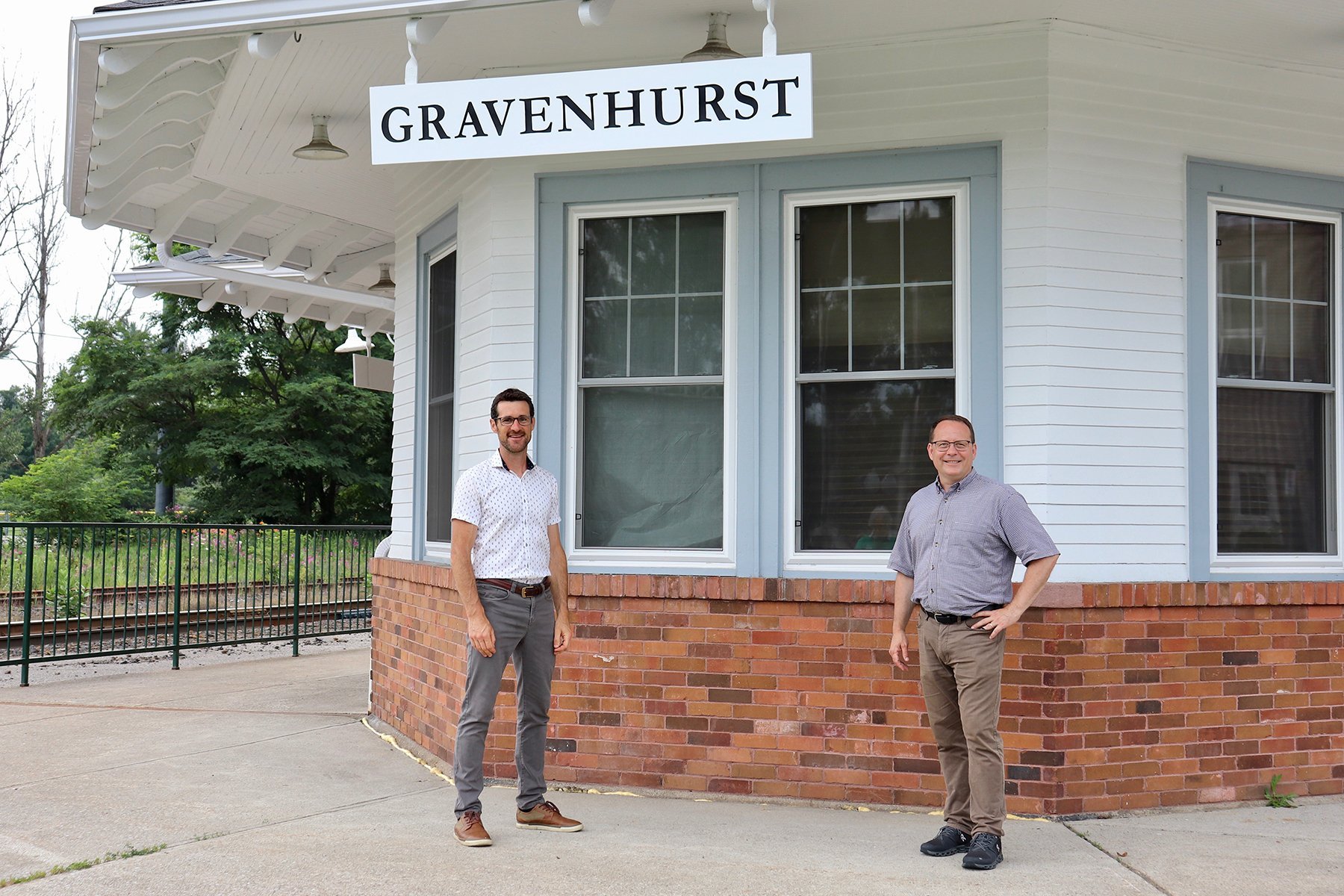 Gravenhurst received a visit from Green Party of Ontario Leader Mike Schreiner on July 13. He was joined by Parry Sound-Muskoka's Green Party of Ontario candidate, Matt Richter, and they met with residents to talk about affordable housing and the return of passenger rail.
Provincial election set for June 2, 2022
---
Ontario Fire College needs to remain open
February 9, 2021— Mike Schreiner, Leader of the Green Party of Ontario and Matt Richter, Green Party candidate for Parry Sound Muskoka, released the following statement regarding the planned permanent closure of the Ontario Fire College in Gravenhurst:
"Eliminating the Ontario Fire College is a blow to Gravenhurst and small municipalities across the province who will be on the hook for training costs.

The Ontario Fire College plays a crucial role in training the province's firefighters and keeping our homes and neighbourhoods safe.

The pandemic has left municipalities in financial turmoil. The last thing they need right now is more downloading.

Greens are calling on the government to step up, do their job, and reverse the decision to close the Ontario Fire College."
What Does This Mean?
The Ontario Fire College will be replaced by smaller Regional centres. These regional centres are not operated by the province and charge the fire departments from $300 to $1200 per course. Departments must also cover hotel and meal costs for their trainees if the location is not close enough to home for them to commute.
The Ontario Fire College in Gravenhurst is a state of the art facility where thousands of fire fighters have been trained each year. It has been closed since March, 2020 due to the pandemic. Fire departments pay $65 per course including room and board to send their members there.
Take Action:
> Contact your local municipal council.
A motion has been circulated to municipal councils all over Ontario calling on the Ford government to reconsider its decision to close the Ontario Fire College. It has already been passed by several municipal councils in Ontario including Parry Sound, Seguin and Magnetawan in our riding. Others will be taking it up at their next meeting. Ask your councilors to add the voice of your community to this call.
---
Parry Sound-Muskoka Green party nominates 2022 candidate
Muskoka Region.com – Tuesday, December 8, 2020
---
A familiar face will serve as the Green candidate for 2022 provincial election
Matt Richter has represented Parry Sound-Muskoka as the Green party of Ontario candidate in 2007, 2011, 2014 and 2018, and will run again locally in the 2022 election.
Full story –here
---
---